Clermont Urgent Care Clinic Location
The rapid treatment you need in the convenient location you need it.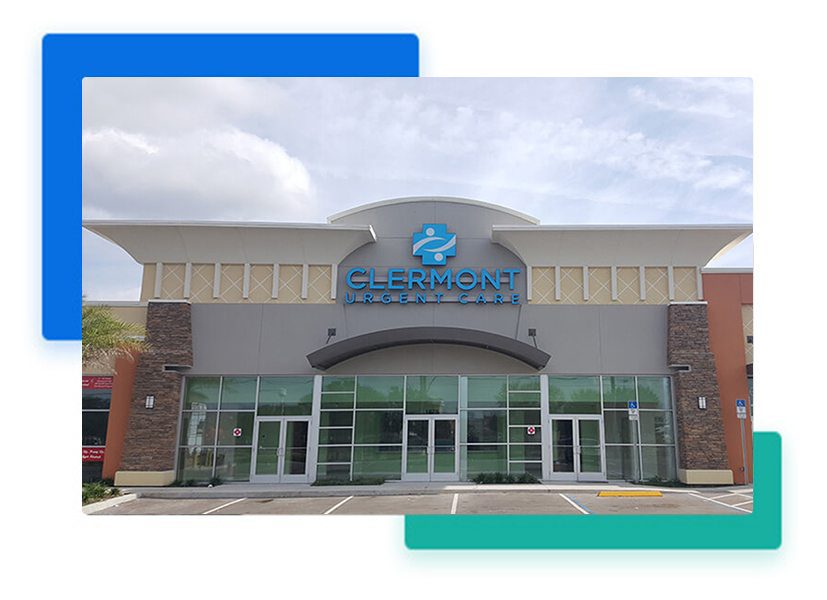 FIND CLERMONT URGENT CARE
No appointment is required and walk-in patients are always welcome. We provide rapid and reliable treatment for medical moments that don't require the ER but still need urgent medical attention.
Phone:  352-432-9990
Fax:  352-708-4577
Hours
Monday: 9am – 6pm
Tuesday: 9am – 6pm
Wednesday: 9am – 6pm
Thursday: 9am – 6pm
Friday: 9am – 6pm
Saturday: 9am – 1pm
Sunday: CLOSED

Monday-Friday: 8 AM – 8 PM
Saturday-Sunday: 8 AM – 2 PM
URGENT CARE OR THE ER?
As an urgent care, we treat urgent medical ailments. We are not as equipped as an emergency room. If you have a life-threatening medical emergency, go straight to the ER. Compare some of the common differences between urgent care and the ER below.
Come to Clermont Urgent Care For:
Acute allergic reactions
Cold or flu
Flu shots
Health screenings
Minor broken bones
Minor dehydration
Minor fevers
Minor injuries
Physicals
Sick children over 1 year old
Sore throat
STD testing
Stitches for minor cuts
Sudden, non-life-threatening illness
Vaccines
Go to the Emergency Room For:
Blood clots
Heart attack
Life-threatening emergencies
Life-threatening illness
Loss of consciousness
Loss of limb
Major concussions
Pregnancy emergencies
Severe cuts and wounds
Severe eye injuries
Severely broken bones
Stroke
IMMEDIATELY CALL 911 FOR EMERGENCIES