Clermont Urgent Care Clinic Location
The rapid treatment you need in the convenient location you need it.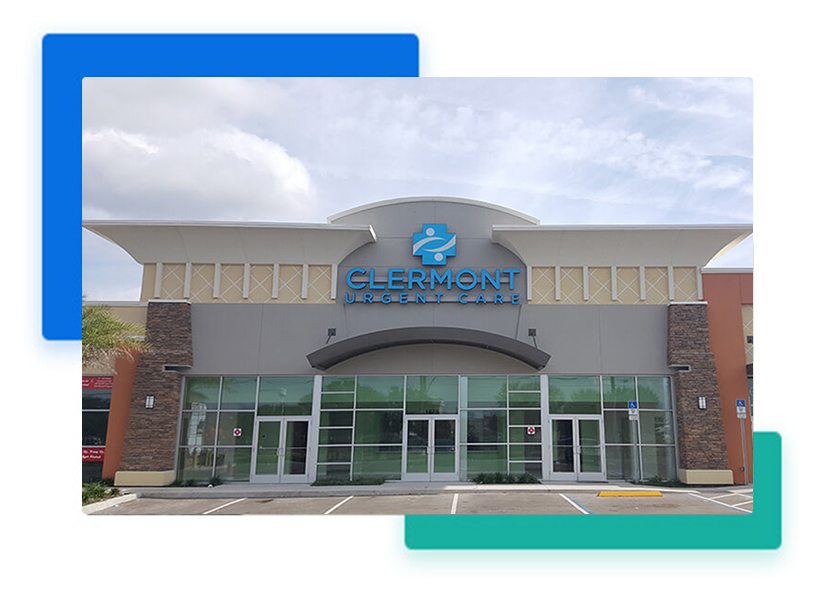 FIND CLERMONT URGENT CARE
No appointment is required and walk-in patients are always welcome. We provide rapid and reliable treatment for medical moments that don't require the ER but still need urgent medical attention.
Get in line, but skip the waiting room!
Phone:  352-432-9990
Fax:  352-708-4577
Hours
Monday: 8am – 8pm
Tuesday: 8am – 3pm
Wednesday: 8am – 6pm
Thursday: 8am – 3pm
Friday: 8am – 8pm
Saturday: 8am – 2pm
Sunday: CLOSED

Monday-Friday: 8 AM – 8 PM
Saturday-Sunday: 8 AM – 2 PM
URGENT CARE OR THE ER?
As an urgent care, we treat urgent medical ailments. We are not as equipped as an emergency room. If you have a life-threatening medical emergency, go straight to the ER. Compare some of the common differences between urgent care and the ER below.
Come to Clermont Urgent Care For:
Acute allergic reactions
Cold or flu
Flu shots
Health screenings
Minor broken bones
Minor dehydration
Minor fevers
Minor injuries
Physicals
Sick children over 1 year old
Sore throat
STD testing
Stitches for minor cuts
Sudden, non-life-threatening illness
Vaccines
Go to the Emergency Room For:
Blood clots
Heart attack
Life-threatening emergencies
Life-threatening illness
Loss of consciousness
Loss of limb
Major concussions
Pregnancy emergencies
Severe cuts and wounds
Severe eye injuries
Severely broken bones
Stroke
IMMEDIATELY CALL 911 FOR EMERGENCIES