Acute Illness Services
Fast, reliable sudden illness treatment from an urgent care with a heart.
URGENT TREATMENT FOR SUDDEN SYMPTOMS
Acute illness services at Clermont Urgent Care provide you fast, reliable treatment for your sudden onset of symptoms. We work efficiently to help you get back on track to feeling better faster— because when you're unexpectedly ill, the last thing you want is a frustrating doctor's office experience. When you need it most, get your symptoms evaluated by an efficient, reliable, and friendly doctor in a welcoming, clean environment at our walk in clinic Clermont.
Our acute illness services include evaluations for sudden illness or onset of symptoms that require urgent care but do not require a trip to the ER. We also offer Clermont pediatric urgent care for acute illness services. Explore some of our acute illness services below.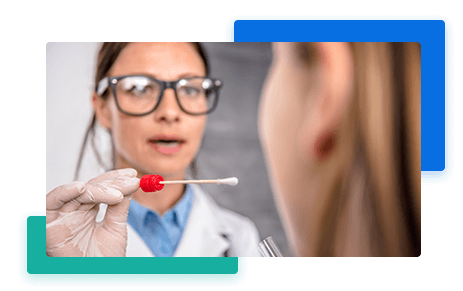 ACUTE ILLNESS SERVICES AT CLERMONT URGENT CARE
Allergic reactions
Asthma flare
Bronchitis
Cold
Earache
Earwax Removal
Eczema
Flu
Gout flare up
Hives
Migraine
Pelvic exam
Pneumonia
Poison ivy
Rash
Shingles
Sinus infection
Sore throat
Tooth infection
Upset stomach
Urinary Tract Infection (UTI)
UTI evaluation
Yeast infection
We will do our best to evaluate you, but there is a limit to how much can be done for some severe acute conditions at an urgent care facility. For this reason, if we determine you require more resources to properly treat your acute illness, we will refer you to the ER.
WHY CLERMONT URGENT CARE?
At Clermont Urgent Care, we are fully equipped to effectively evaluate and provide treatment for a wide range of acute illnesses. We respect your time and keep your comfort a priority during treatment— because, to us, you're more than just a number to be processed. With our urgent care Clermont services, we put the care back into urgent care.
IMMEDIATELY CALL 911 FOR EMERGENCIES