Urgent Care Wellness Services
Fast and reliable physicals, vaccines, and health screening services.
WALK-IN PHYSICALS, VACCINES, AND SCREENINGS
Whether you need a physical or a flu shot, our urgent care Clermont services have you covered. Our urgent care wellness services include many types of physicals as well as titer evaluations to check your immunity level from a previous vaccine. We also provide flu shots and rapid flu testing, PPD screenings for tuberculosis, and more. We also offer Clermont pediatric urgent care for general wellness services.
No appointment is needed and walk-in patients are always welcome at our walk in clinic Clermont. Learn more about the urgent care wellness services you can walk in any time for below.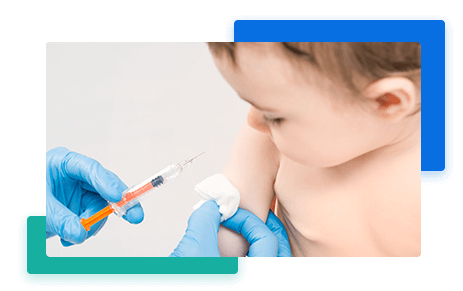 GENERAL WELLNESS SERVICES AT CLERMONT URGENT CARE
Physicals
Camp Physicals
Pre-employment Physicals
School Physicals
Sports Physicals
Work Physicals
Vaccines
Adult Measles, Mumps, & Rubella (MMR) boosters
Flu shots
Hepatitis B shots
Tetanus shots
Titers to check immunity from previous vaccines
General Wellness Screenings
PPD screenings/ tuberculosis (TB) screenings
WHY CLERMONT URGENT CARE?
Walk-in visits for our urgent care wellness services are not like the general wellness visits at your primary care facility. We are, however, fully equipped to best help you with the general wellness condition affecting your health so you can get back to work or play, faster. Our doctors welcome your wellness questions so you leave confident your health concerns were addressed— because, to us, you're more than just a number to be processed. At Clermont Urgent Care, we put the care back into urgent care.
IMMEDIATELY CALL 911 FOR EMERGENCIES